WHAT WE DO
Best in KLAS Services & Solutions
Galen's product portfolio makes accessing and interacting with your clinical data easy and efficient.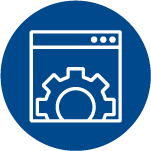 Galen offers a variety of technical services ranging from conversions to technical consulting.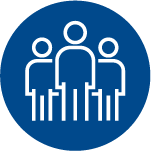 Whether you're looking for operation, implementation or support services, Galen can help you succeed.
Galen's expertise is very extensive in the area of clinical data migration and archival. They're able to get into a detailed level discussion with the providers on what's going to be available, how the mapping is going to look, what the import will look like, and how it will render in the EMR.
Galen resources consistently provide high quality work and bring professionalism to every initiative. They provide us with what we need, even when we're not sure what we want. I'm so pleased with the outcomes! It's great to have them as partners.
The Galen staff brings a wealth of knowledge and experience to both our implementation initiatives as well our end user support activities. We partner with Galen because we can count on solid, consistent resources who get the job done.

BOSTON
70 Federal St
Suite 700B
Boston, MA 02110

CHICAGO
162 N. Franklin St, #400N
Chicago, IL 60606

BURLINGTON
344 Lakeside Avenue
Suite 105
Burlington, VT 05401
Please note, Galen Healthcare Solutions does not conduct interviews via instant messenger, Google Hangouts, Facebook, other apps, or email. If you have any questions please contact us through our Careers page.