Increase efficiency and track progress towards Meaningful Use and other incentive programs with Galen's extensive knowledge of the EHR & PM databases and years of experience providing our clients with reporting solutions.
---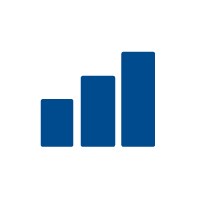 Quality Reporting & Compliance Program (QRC)
Galen's Quality Reporting and Compliance (QRC) program offers assurance that our clients are capturing all possible revenue available, based on current regulatory incentive programs, and helps avoid penalties that could impact their revenue. Typical regulatory programs that can provide incentives and/or penalties include: Meaningful Use (MU), Physician Quality Reporting System (PQRS), Accountable Care Organizations (ACO), and Healthcare Effectiveness Data and Information Set (HEDIS) based programs. Galen's Quality Reporting and Compliance program also helps our clients with both internal and external reporting initiatives.
Sample Report
Why Choose the QRC Solution?
Great solution for an organization that has multiple practice management or electronic health record systems and are looking for a single reporting solution

Increased visibility to your patient population and patient outcomes

Improved patient outcomes and target those key quality measures for:

Regulatory programs to capture revenue or avoid penalties
Duplication of tests/orders across multi-systems
Risk contracting for new program enrollments in value based care

Single report, pulling both clinical and administrative data