Steve Brewer, Chief Executive Officer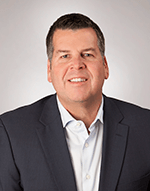 Steve became CEO of Galen Healthcare Solutions in September, 2015.
Steve has over 20 years of experience in executive leadership roles with a strong track record of driving growth in healthcare technology and service businesses. Steve was most recently Chief Sales and Marketing Officer at Origin Healthcare Solutions. As a member of the executive leadership team, Steve helped complete the successful sale of Origin to The Gores Group in early 2015. Previously, Steve served as CEO of Dentalxchange, who appeared on the prestigious Deloitte Fast 50 list recognizing the fastest growing technology companies, prior to the acquisition of Dentalxchange by MetLife. In addition, Steve served in roles as EVP of Sales at Allscripts during its explosive growth period, as well as General Manager of the Practice Management Group at McKesson.
Steve holds a B.A. in Economics from Eastern Illinois University.
Jason Carmichael, Chief of Staff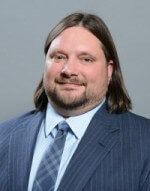 Jason became CoS in October, 2015 after serving as CEO since January, 2015, and prior to that, COO since 2005 when he co-founded Galen.
Jason has more than 14 years of experience in EHR deployment. Prior to joining Galen, Jason served as a Senior Consultant for a prominent health care consulting firm, where he played a lead role in the largest single day "Go-Live" in Ambulatory EHR history to date. This event provided electronic health records to over 1,200 users, spanning more than 30 physical locations, including access to more than 14 years of converted clinical data. Before that, Jason spent five years in a variety of roles at Allscripts where, among a number of service awards, he was recognized by his peers with the Technical Operations Award, annually given to the company's top technical performer.
Jason holds a degree in MIS from the University of Vermont.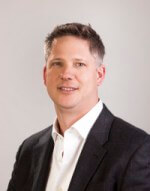 Matt became President in 2005, when he co-founded Galen. Matt helps guide sales and marketing strategies, as well as manages corporate partnerships.
Matt has more than 17 years of healthcare experience, specializing in EHR implementation and project management. Prior to joining Galen Healthcare Solutions, Matt served as a Principal Consultant for a prominent healthcare consulting firm. During his tenure there, Matt played a lead role in implementing the largest EHR "Go-Live" in the nation's history. This event provided electronic health records to over 1,200 users, spanned 30 locations, and involved more than 14 years of clinical data. Prior to that effort, Matt spent nine years in a variety of roles with Allscripts.
Matt graduated from the University of Iowa with honors and holds a BBA in Finance.
Stephen McQueen, Chairman
Steve McQueen became Chairman of the Board of Directors in April, 2013, after serving as CEO since 2005, when he co-founded Galen.
Prior to co-founding Galen, he spent 10 years in a variety of roles at Allscripts. In his most recent role at Allscripts, Steve served as a Vice President in the Technical Sales group, advising clients on both IT and implementation methodologies. Prior to that, he ran teams with responsibilities ranging from project management, technical project management, and technical infrastructure deployment.
Steve has extensive experience in sales and marketing, business development, technical infrastructure, vendor management and advanced computing and networking concepts.
Steve is a graduate of Michigan State University with continuing studies through programs offered by Cisco, Hewlett-Packard, and Microsoft.
Erin Sain, Chief Operating Officer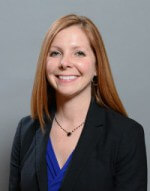 Erin joined Galen in 2006 and is responsible for the overall operations and methodology at Galen.
Previous to her current role, Erin led Galen's Professional Services team. As a result of her efforts, Galen has become the leading provider of Allscripts TouchWorks® EHR services. Erin joined Galen as a Senior Consultant and was instrumental in helping to establish Galen as the market leader for Allscripts TouchWorks® EHR professional services. As a representative for Galen, she helped lead one of the largest EHR implementations in the country, representing over 600 providers. During her time leading the EHR implementation, she helped facilitate a mentor program for Galen.
Prior to joining Galen, Erin worked in HCIT for nine years in a variety of roles implementing systems for large IDNs. In her many roles, her responsibilities included project management, system build, interface testing, and training.
Erin holds a BS in Business Administration from Appalachian State University.
Robert Downey, Chief Technology Officer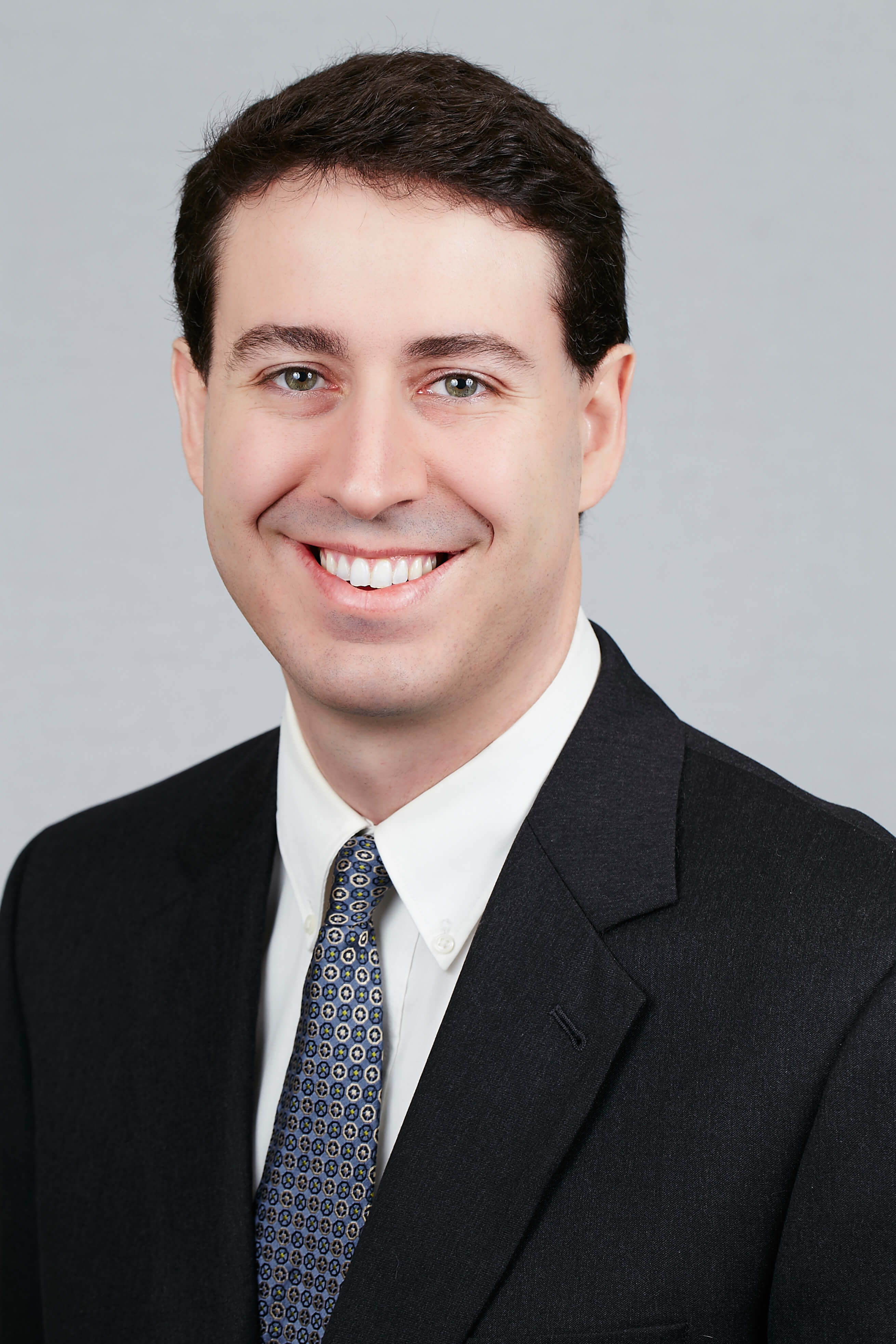 Robert has been with Galen since 2008 and is responsible for all product development from a technical and strategic viewpoint, including the VitalCenter Online Archival solution. He has nearly 15 years of healthcare IT experience and over 20 years in software engineering. Robert is an expert in healthcare IT and software development, as well as cloud based solutions delivery.
Robert is author of the Healthcare Data Archival Strategy whitepaper, the Legal Considerations for Healthcare Data Archiving whitepaper, and has written about the difference between migrated and archived data, and was published in HFMA, addressing the topic of EHR and RCM replacement retirement economics. Robert has also presented on topics including data archiving, connected care, and health IT security.
Prior to joining Galen, Robert was the Chief Software Architect at a company he co-founded, Four Score Technologies, which developed mobile commerce and web-based advertising platforms.
Robert holds a B.S. in Information Technology from Rochester Institute of Technology.
Cary Bresloff, Vice President, Sales Operations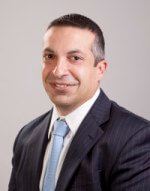 Cary joined Galen as VP in 2007 and oversees all aspects of Galen's sales.
Prior to joining Galen, Cary was the top account manager for Trustwave and was instrumental in the growth of that company, eventually resulting in a successful IPO. Prior to Trustwave, Cary gained 18 years of Sales and Marketing experience in the Information Security and Technology fields. With responsibilities ranging from Product Manager to National Sales Manager, Cary consistently delivered results for various professional and managed services growth companies. It is this success and breadth of experience that contributes to the intelligent growth of Galen.
Cary is a graduate of the University of Kansas with a Major in Business and Concentration in Marketing.
Kevin Shay, Vice President, Sales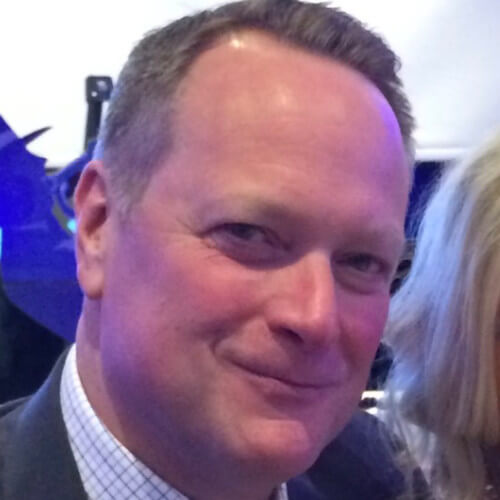 Kevin joined Galen as VP in 2019 and oversees all aspects of Galen's field sales.
Kevin has over 30 years of healthcare IT experience leading sales teams noted for delivering predictable, accelerated business results contributing to exceptional shareholder value. Prior to joining Galen, Kevin served as Senior Vice President of Sales at MEDHOST, where his team grew new business sales from $5MM annually to $22MM while expanding existing customer sales over 20 percent annually. Kevin has also served as Senior Vice President, Hospital Sales, Healthgrades, and served in various sales leadership capacities while at McKesson Health IT. Kevin is a disciplined Healthcare Information Technology Sales, Customer Success and Business Development executive leader with a well-established, uniquely-consistent track record of over-achievement in the complex high-tech healthcare market as well as internal work environments marked by significant and constant change.
Kevin is a graduate of the University of Illinois at Urbana-Champaign with a Bachelor's degree in Biology.
Justin Campbell, Vice President, Marketing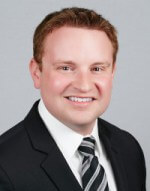 Justin joined Galen in 2008 and is responsible for driving marketing and brand strategy.
Justin started at Galen as a Technical Consultant, enabling Galen's clients in the integration and optimization within their clinical and administrative systems portfolio. Previous to his current role, Justin led Galen's Technical Services team, responsible for leading its innovation, partnerships, growth and success. Justin actively contributes to company initiatives including strategy, sales, marketing, business development and services & solutions development.
Prior to joining Galen, Justin served as the IT Director for a long-term care pharmacy, leading a paperless initiative, the migration of the Pharmacy Information System (PIS) from a legacy platform, and the integration of the PIS to the pharmacy's packaging system. Justin also served as a Microprocessor and RF/Mixed Signal Test Engineer at IBM, participating in the development of a custom FPGA jitter measurement solution used in a production testing environment.
Justin holds a M.S. in CIS from Boston University and a M.S. in Computer Engineering & B.S. in Electrical Engineering from the University of Vermont.
Matt Woodside, Vice President, Professional Services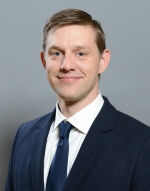 Matt has been with Galen since 2010 and is responsible for leading Galen's #1 in KLAS Professional Services team.
Matt has over 10 years experience in the Healthcare IT field working in a variety of roles: from EHR implementation and analysis, managing a team of direct reports, directing client operations' teams to directing enterprise level application testing.
Matt started working at Allscripts in 2002 in the Quality Assurance department – initially developing test plans and automated testing strategies for TouchWorks Version 9.0 which was then in development. After successfully building the TW Beta Client Program, Matt transitioned to Product Management where he spent time working with existing Clients (as well as internal customers – Implementations and Tech Ops) to refine an operational Product Roadmap that addressed User needs, requirements and dreams. As Software Release Manager, Matt oversaw internal and external readiness for the TW v11 product launch.
In 2007, Matt left Allscripts to work at a Burlington VT based Clinical Software company as the Director of Quality Assurance. There, Matt retooled the QA and Product Management departments to leverage a timely, predictable release management schedule while improving overall product quality and direction by instituting a Product Roadmap.
Matt holds a B.S. in Industrial Engineering from SUNY Polytechnic Institute.
Ray Lape, Vice President, Technical Services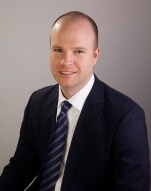 Ray has been with Galen since 2011 and is responsible for leading Galen's #1 in KLAS Technical Services team.
Ray has over 10 years of healthcare IT experience and leads strategic and tactical guidance of the Technical Services team, focused on assisting healthcare organizations migrate, integrate and aggregate their data.
Prior to joining Galen, Ray served as EHR Application Manager at Medisync Midwest, where he was responsible for day-to-day management of the EHR application and clinical interfaces as well as EHR support team.
Ray holds a B.S. in Information Systems from Northern Kentucky University.
Kevin Manemann, Board Member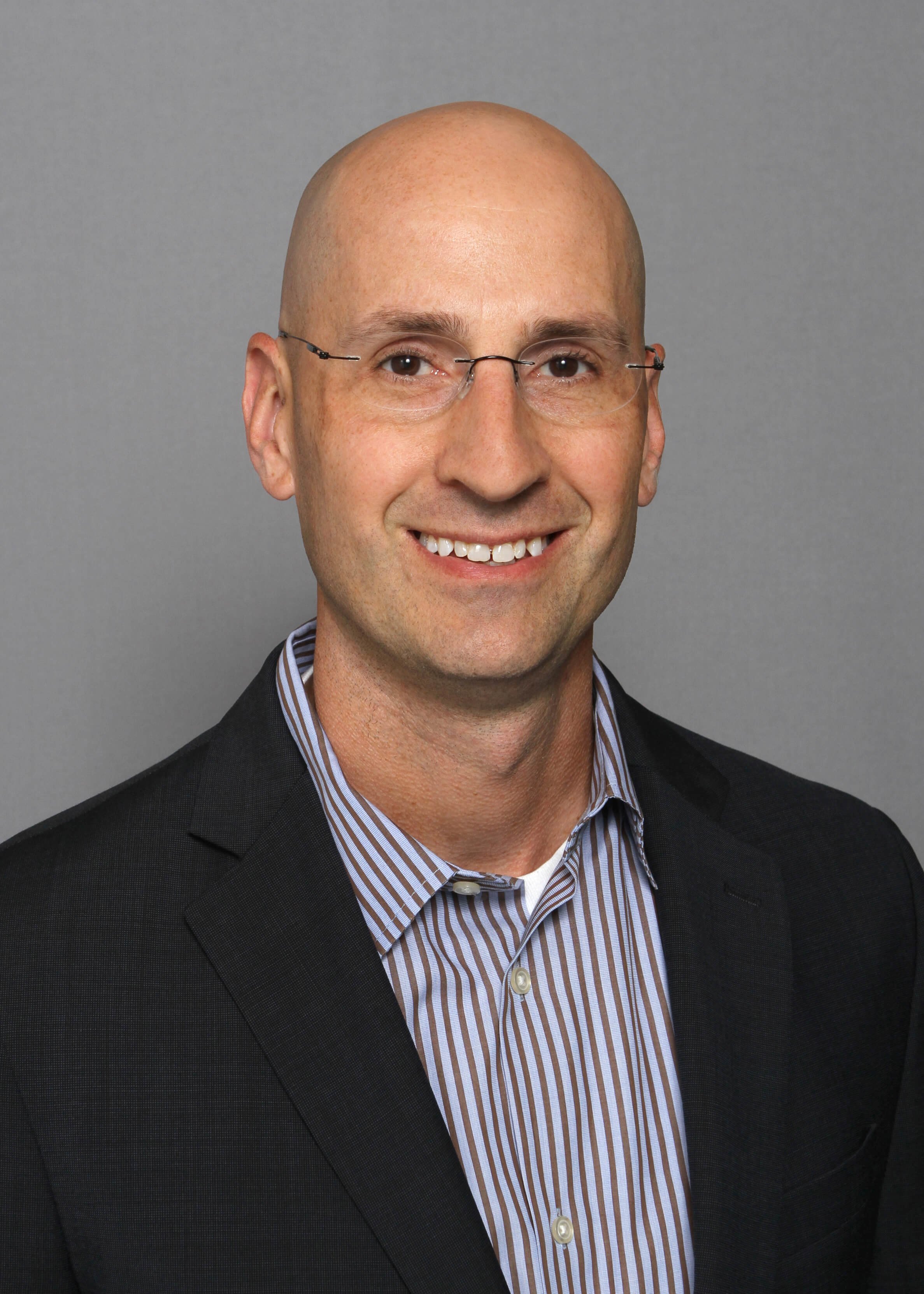 Kevin Manemann became Board Member in December, 2015. Kevin currently serves as Chief Executive Officer of St. Joseph Heritage Healthcare (Heritage), one of the largest physician practice management organizations in California.
As CEO, Kevin is responsible for physician practice operations and leading the population health division for St. Joseph Hoag Health in Southern California, developing new care models that integrate acute and ambulatory teams to improve healthcare delivery.
Prior to his CEO appointment, Kevin most recently served as chief operating officer (COO) for Heritage's Southern California region. During this time, Manemann became known for aligning operations around patient needs, making data more available to providers and patients, developing trusting provider partnerships, and expanding services for vulnerable patients. He has twice won St. Joseph Health's Values in Action Award (in 2004 and 2010).
Prior to joining Heritage, Kevin was vice president of operations at St. Jude Medical Center. He has more than 15 years of ambulatory and acute operational experience, as well as having worked in healthcare IT, where he focused on aligning IT solutions with clinical and business operations.
Kevin is a nationally recognized speaker on topics including population health, care innovation and technology.
Kevin holds a Masters degree in Organizational Leadership from Gonzaga and a bachelors degree in Business from the University of Iowa.