Galen's keen understanding of clinical application functionality and technical infrastructure uniquely positions us to positively impact every aspect of your clinical application implementation process.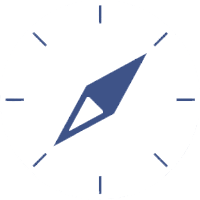 Application Deployment
Galen has extensive experience customizing and testing the EHR to suit your organization's needs. Providing your users with a system built to meet their needs and the proper tools to complete their daily tasks will help increase success and utilization.
EHR Development
Process and workflow design

User population, security & design

Application configuration & build

System upgrades
Application Testing
Workflow & design testing

Regression testing

Data integrity testing

& more
Meaningful Use
Project management services

Identify required measures

Setup, design & build

Reporting assistance
Workflow Assessment
Galen has extensive experience documenting current state workflows and developing future state workflows. We increase productivity and ensure proper documentation of patient visits by providing your users with workflows that meet their needs and help them accomplish their daily tasks.
ICD-10
Galen has a wide range of expertise around preparing organizations for the transition to ICD-10. Whether it is identifying that the resources in your organization have appropriate ICD-10 knowledge, providing your organization with configuration of your clinical application, training your clinical staff, or staff support during execution, Galen can assist from start to finish. We provide project management services to drive the ICD-10 transition project as well as assist the organization with the build needs to complete the transition.